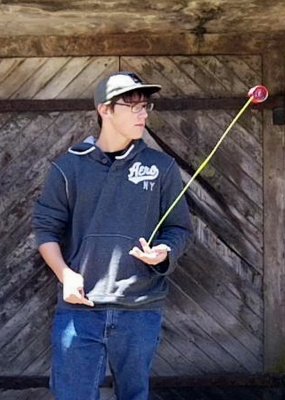 Kyle Derry - New York, USA
Kyle is the first player to officially represent YoYoStringLab. He joined us in March 2012.
Kyle has been yoyoing since August 2009.
His favorite string is Type X . Yes, it's true, he uses a long string, but we love how it shows off our string, especially with his style of play.